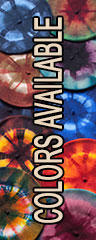 Home
Beret Order Page
About The Dyeing
Products
T. Landis Designs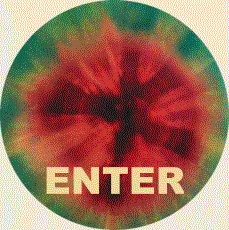 Hand-Dyed Clothing by Tracy Lea Landis,
Creator of the Zen Warrior Hand-Dyed 100% Wool Beret

Welcome to the Home Page of Zen Warrior, a registered trademark of textile artist and wearable art manufacturer, Tracy Lea Landis. Our company name is T. Landis Designs. Our principle product is the Zen Warrior Hand-Dyed 100% Wool Beret.

Zen Warrior Berets are hand-dyed in layers of vibrant and permanent color, using a true resist process, often called "tye-dye" or "tie-dye". The Zen Warrior Beret, a dashing and unique hat, is knitted in the Czech Republic, where they have been manufacturing the finest berets for hundreds of years.


In addition to the Zen Warrior Beret, we offer other wearable art, including hand-dyed cotton clothing. Our tie-dye cotton clothing is fully immersion processed, one color at a time, by the artist Tracy Lea Landis. All T. Landis Designs cotton clothing is machine washable.

All of the tye-dye products of T. Landis Designs are produced in the studio of Tracy Lea Landis, located in Menomonie, Wisconsin. Menomonie is seated in Dunn County, in the beautiful Chippewa Valley. All our wearable art manufacturing is conducted with a respect for the environment and regard for the next seven generations of the residents of Menomonie and Dunn County. We respect the waters of the Chippewa Valley as much as a precious resource for the future as a necessity of our production of tie-dye art work.
Another thing we respect at Zen Warrior, is the privacy of our customers and that of their friends and shopping securely. That's why we use PayPal. Click here to read the Zen Warrior Security Statement.